Taboe2Be at Easter
Tango is just the beginning ...
Ratings
Have you been to this event? Let other tangueros know what you think by rating it! Just click on the percentage bars. And, if you feel like providing further details, feel free to drop a few lines at the comments section.
Taboe2Be at Easter
Taboe2Be at Easter
Tango is just the beginning ...
Tango is just the beginning ...
50
out of
100
with
4
ratings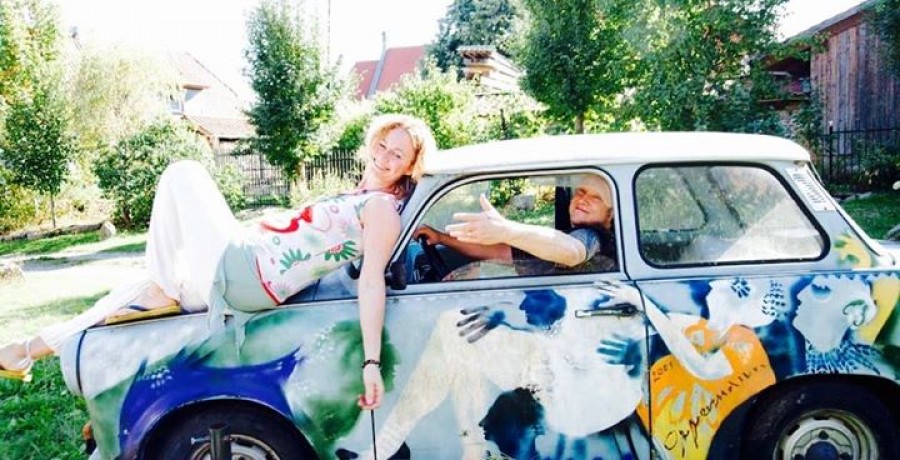 Description
Taboe2Be at Easter
Taboe2Be the new-born 'sister' of the Taboe Tango Camps with the same spirit but with less program and people ( 77 role balanced dancers ideally) and more time for dancing, relaxing and for spontaneous workshops and other specials. With some 'Taboe' ingredients of course like gatherings, games and rituals.
We, Paras and Paul, have a dream whereby Tango is just the beginning. Of course we love to dance tango for hours and hours. But we also love to meet people and make new friends. And we love to go for quality of being, in the way we are together, the location where we are and the food we eat.
That is why we organize tango events that are different. We always add to milonga's, music and possibly workshop another 'magical' ingredient and that is 'people'. We have learned that every time we put extra attention and quality in the way we are together a tango event turns into an unforgettable connected, expressive and touching experience.
For this we add games to (re)find innocence, gatherings to meet everybody, silence and meditation to go deeper inside, sharing groups to open up and learn, workshops that touch the 'inner side' of tango.
We always create that special Taboe Tango experience and this way we gather many tango dancers who relate to this and want to go further than the next tanda.
For all our events and teaching tours we aim to offer this 'extra'. At our monthly Taboe milonga we have our group games, such as blind speed cambio's. The Taboe Tango Camps are twice a year gatherings of many dancers who go for the combination of tango and theme's such as 'pure', 'dare', 'play' and 'stillness'. At our TaoTango Experiences we take a rollercoaster like journey using tango to enhance our mindfulness and vulnerability and to open our expressive side.
… and Taboe2Be at Easter in Veckenstedt (DE), 13 – 17 April.
Our intension is to create a connected and joyful tango-space where we can re-fresh, dis-cover, inter-act, re-create and feel really at HOME.
The atmospheric old watermill of Edda Grossman – dedicated to Art and Tango – provides a perfect setting for this.
We'll be pampered by Diane Kerry, our chef-cook from the UK who will cook her famously delicious meals for us.
Paras and Paul will be your guide with a light,  joyful and spontaneous spirit.
More info at: www.tangoatelier.nl and Facebook.
Paras & Paul
dance@tangoatelier.nl
Tango is just the beginning …
---
EVENT DETAILS
Location:

Straße der Technik, Veckenstedt, Germany (view map)

Event dates:

From: Thursday, 13 April 2017 - To: Monday, 17 April 2017

Location:

Straße der Technik, Veckenstedt, Germany (view map)

Event dates:

Event Starts: Thursday, 13 April 2017
Event Ends: Monday, 17 April 2017

Number of Participants:

77 dancers

Milonguero Ticket Price - Includes all milongas:

325 EUR - Euro Member Countries

Number of Participants:

77 dancers

Milonguero Ticket Price - Includes all milongas:

325 EUR - Euro Member Countries

Is registration required prior to the event?

Required - No tickets at the door

Registration Opens:

Sunday, 01 January 2017

Registration Closes:

Wednesday, 12 April 2017

Is registration required prior to the event?

Required - No tickets at the door

Registration Opens:

Sunday, 01 January 2017

Registration Closes:

Wednesday, 12 April 2017

Accommodation:

Yes

Beverages:

Yes

Transfer:

Yes

Massage:

Yes

Accommodation:

Yes

Beverages:

Yes

Transfer:

Yes

Massage:

Yes

Website

Facebook:

Website

Facebook:
---
EVENT ORGANISER
Map
Straße der Technik, Veckenstedt, Germany
Pin icons from Medialoot
---
---
Reviews
Go back