All the software tools that you need to start selling tickets online NOW!
Key Benefits
Sell more registrations/tickets
Get paid quicker
Automate your admin work
...at no cost for the organiser!
Watch our explainer video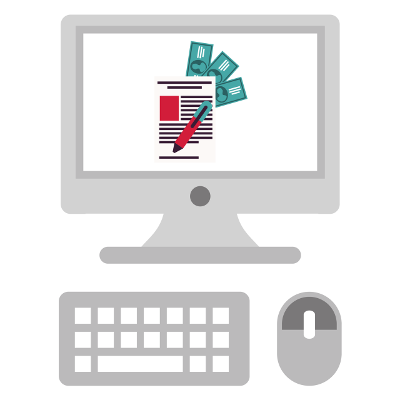 Main Features
Customised registration form per event.
Credit or debit card payments into the organiser's own, private and secure e-Wallet.
Info about participants, orders, tickets, e-Wallet, stats, etc updated in real time (anywhere, anytime)
Automatic emails with clear information on every step of the registration process (participants and organiser).
e-Tickets instantly issued after payment confirmation.
Guest lists management and e-Ticket scans right from your smartphone.
Multi-Language
Participants choose the language they will use to register and pay.
Participants are notified in their language of choice.
Currently supported languages: English, Spanish, French, German and Italian.
Do you need more languages? Talk to us and we will add them.
Multi-Currency
Payments are collected in the Organiser's currency of choice.
E-Wallet supported currencies: Euro, US Dollar, Pound Sterling, Swedish Krona, Norwegian Krone, Danish Krone, Swiss Franc, Polish Zloty, Canadian Dollar.
Alternative solutions available for other currencies, get in touch if you want to explore them.
TGPX Pro Mobile App
Enables Event Organisers to professionally control entrance to the event, manage their guest lists and get their ticket holders through the door smoothly with nothing else than their smartphone.
Automatically updated and synchronised in real time with the tangopolix event management software.
Shows stats for each session (milonga, workshop, voucher, etc) including, total number of tickets sold, number of leaders and followers, number of tickets used and pending to be used, attendance percentage.
Includes a list of participants (ticket holders) for each session (milonga, workshop, vouchers, etc)
Scans tickets and controls there is no ticket duplication or falsification.
Main Benefits
Organiser Benefits

Frees you up from admin work
More promotional time
More preparation time
More time to look after your attendees

Improves your event's quality and professionalism
Makes your event more attractive
Increases participants' satisfaction and loyalty
Boosts trust in your event

Implement sophisticated Marketing Strategies
Track promoters/affiliates
Varied and agile promotions
Gets you more participants

Complete automation
No human error
Management reporting updated in real time
Transparent and accurate accounting

Very easy to use
Tangopolix does all the configuration
Clear and well organised layout
Tangopolix supports you through all the stages

Super secure
Information stored in a secure server
Data backed up every 24 hours
e-Wallet managed by a fully EU Licensed & Registered Financial Institution

The best solution at the most affordable price
Much cheaper than building a similar system just for you
Pay only when you sell – no setup or recurrent fees
Get funding before the event starts
Participants' Benefits

Easy, quick and worry free registration
Registration and payment in a single action
Instant notifications on every step of the process
Card payments increase safety and confidence

Removes user barriers and difficulties
Multi-language registration system
24 hours, clear and easy, dedicated box office page
Easy credit/debit card payments

Improves participants' experience
E-Tickets carried and opened from the smartphone
E-Tickets always available at the tangopolix account
Fast and slick check in via QR Code scans
Our Vision
We invite you to read a detailed description about how Tangopolix Event Management Software can help both tango event organisers and participants.
Testimonials
We sold the tickets for our 10th Anniversary Weekend through Tangopolix and they were extremely helpful. They set everything up and the system worked really smoothly. Our participants loved how easy it was to buy the tickets online and we saved lots of time and effort in administration tasks. Looking forward to working with Tangopolix again in the future.

Ximena Arias-McLaughlin, board member at the Belfast Argentine Tango Society, Northern Ireland.

Since we receive visitors from different countries, the Tangopolix multi-language registration system helps our guests book their tickets easily and confidently. It also helps the organising team to keep all the accounting clear and transparent. And scanning tickets at the door from our guest's smartphones is good fun, totally recommended.

Olga Frances, organiser at La Cachila Tango in Alicante, Spain.
How much is it?
You don't need to impact your revenue at all.
By selling your tickets by just a few cents more you get to keep the amount that you need per ticket sold.
Do you want to know what's the required increase for your tickets?
Get in touch and we will quickly send you the best possible offer for your circumstances.
Check out our demo
See how the registration process works by trying out our demonstration event.
Questions?
As a starting point, please check our Frequently Asked Questions section where the most common inquiries have been addressed. But feel free to talk to us if you need to use a different currency, or an additional language, or simply let us know about any doubts that may pop into your mind. We love to talk about tango events