Week End Decouverte Tango Argentin Queer Entre Femmes
Ratings
Have you been to this event? Let other tangueros know what you think by rating it! Just click on the percentage bars. And, if you feel like providing further details, feel free to drop a few lines at the comments section.
Week End Decouverte Tango Argentin Queer Entre Femmes
Week End Decouverte Tango Argentin Queer Entre Femmes
50
out of
100
with
4
ratings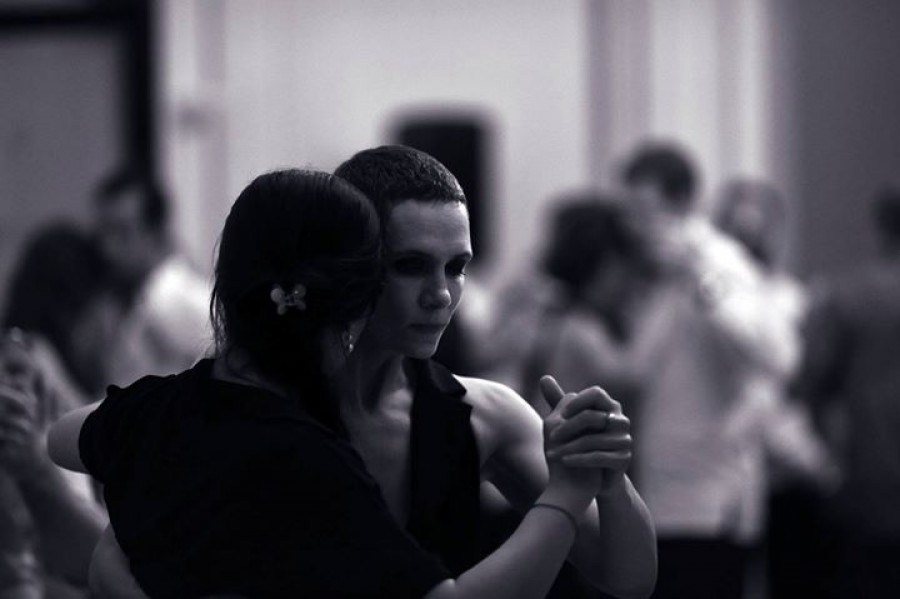 Description
Stage de 2x 4h animé par Céline Tiberghien

Introduction
Vivez le temps d'un week-end au rythme d'un tango argentin qui permet de s'affranchir des rôles traditionnels.
Chaque participante pourra vivre l'expérience de guider sa partenaire et être guidée à son tour.

Découvrez l'univers de cette danse à la fois fantasmée et méconnue, plus intimiste et équitable qu'il n'y parait.
Accueillez le tango comme un dialogue entre deux personnes, à ceci près que le langage est corporel.

Aucune expérience de danse est nécessaire, juste une ouverture d'esprit et la volonté de découvrir.

Vous changerez de rôles tout comme vous serez invitées à changer de partenaires, il n'est donc pas nécessaire de venir accompagnée.

Au programme
INITIATION A LA DANSE – MARCHE & CONNEXION.
Clarté d'intention et réceptivité, confiance en soi et en l'autre, écoute de la musique & de son partenaire ;
Caractère dynamique des deux rôles, harmonie de circulation dans l'espace collectif.

TORSION & PIVOTS – LES OCHOS, UN PAS VERS L'INFINI.
Prise de conscience de l'axe individuel, ancrage au sol et étirement vers le ciel gages d'un bon équilibre ;
L'axe central du couple, lieu de rencontre privilégié et équitable ;
Dissociation haut et bas du corps.

LES CODES DU TANGO.
Le Tango Queer Vs Tango Traditionnel ;
Les codes à connaitre avant d'aller danser en Milonga (bals tango) ;
Les codes à préserver, les codes à se réapproprier.

LA MUSIQUE TANGO.
Les différentes musiques sur lesquelles on peut danser le tango ;
La musicalité, partenaire complémentaire du duo de danse.

Tarif & Inscriptions
80€ le week-end, dont 30€ d'arrhes à l'inscription.
Nombre de places limité à 20 personnes pour une transmission de qualité.
Les inscriptions sont obligatoires,
présence requise lors des deux journées.


---
EVENT DETAILS
Location:

Toulouse, France

Event dates:

From: Saturday, 25 March 2017 - To: Sunday, 26 March 2017

Location:

Toulouse, France

Event dates:

Event Starts: Saturday, 25 March 2017
Event Ends: Sunday, 26 March 2017
---
---
Reviews
Go back