TangoSeminario con Corina De la Rosa Alejandro Andrian
Ratings
Have you been to this event? Let other tangueros know what you think by rating it! Just click on the percentage bars. And, if you feel like providing further details, feel free to drop a few lines at the comments section.
TangoSeminario con Corina De la Rosa Alejandro Andrian
TangoSeminario con Corina De la Rosa Alejandro Andrian
50
out of
100
with
4
ratings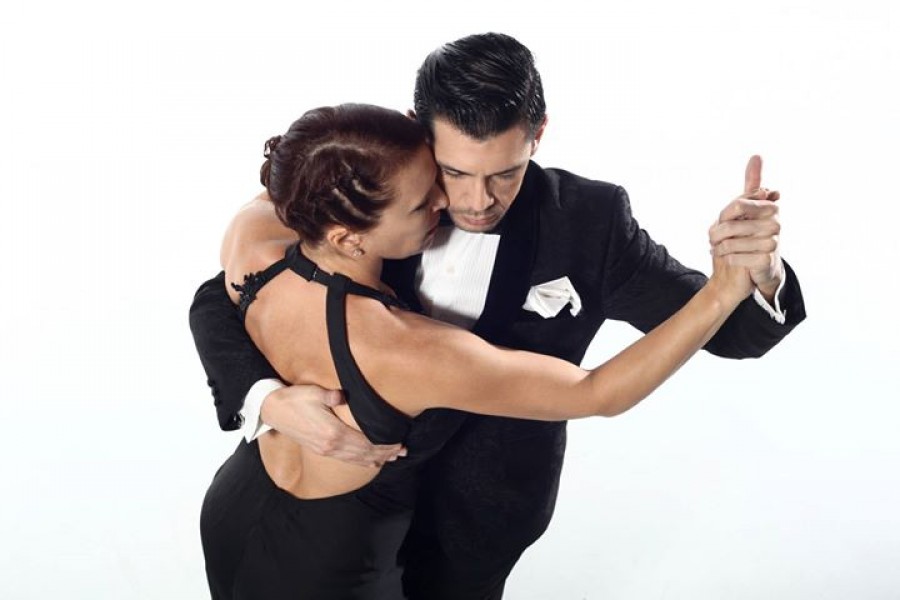 Description
The topic of the Seminar
The encounter in dance.
El encuentro al bailar
Corina De La Rosa & Alejandro Andrian
Corina De La Rosa is one of the recognised greats in the Tango world. Her tango style is unique and her technique is sophisticated and articulate.She is a tango dancer and choreographer. She earned a degree as a Classical Ballet teacher and began to teach. She continued her training with Estela Erman and explored the modern dance scene with Cristina Barnils, who has guided her through her movement training and teaching method.
Nestor Ray introduced her to the world of Milonga and Tango in 1995. She was inspired by Graciela González, Rodolfo and María Cieri, and by Julio Balmaceda. She has been working with Balmaceda since 1996. Since then, De La Rosa has both taught and performed extensively in the United States, Europe and Asia. She has opened the doors for Argentine tango in the world.

As a dancer, she has performed on Broadway, in "Forever Tango", which was nominated for the Tony Awards, and has performed at Carnegie Hall in a tribute to Astor Piazzolla As a choreographer, she was nominated for an ACE award for her work on "Tita, a life in a tango tempo". She has revolutionized the teaching of tango techniques and is considered one of the highest representatives of tango dancing.

Alejandro Andrian
He began his artistic training at the age of 10 in his hometown María Grande Entre Rios. During the next 10 years he trained as a tango dancer completing her apprenticeship with Classical Dances, Contemporary Air Shows and Theater. Since 2009 he has been working professionally in the most prestigious tango shows in Argentina. He toured more than 40 countries Dancing and being part of the best tango companies in the world.

Corina & Alejandro as a ouple
For the last two years they have danced and worked together in Buenos Aires. Each benefits from the partner's experience. This creates a powerful and deep-seated fusion, whether it is in dance performances or in class.
---
EVENT DETAILS
Location:

Basel, Switzerland

Event dates:

From: Thursday, 11 January 2018 - To: Sunday, 14 January 2018

Location:

Basel, Switzerland

Event dates:

Event Starts: Thursday, 11 January 2018
Event Ends: Sunday, 14 January 2018
---
---
Reviews
Go back