TANGO And Beyond Workshops and Milonga
Ratings
Have you been to this event? Let other tangueros know what you think by rating it! Just click on the percentage bars. And, if you feel like providing further details, feel free to drop a few lines at the comments section.
TANGO And Beyond Workshops and Milonga
TANGO And Beyond Workshops and Milonga
50
out of
100
with
4
ratings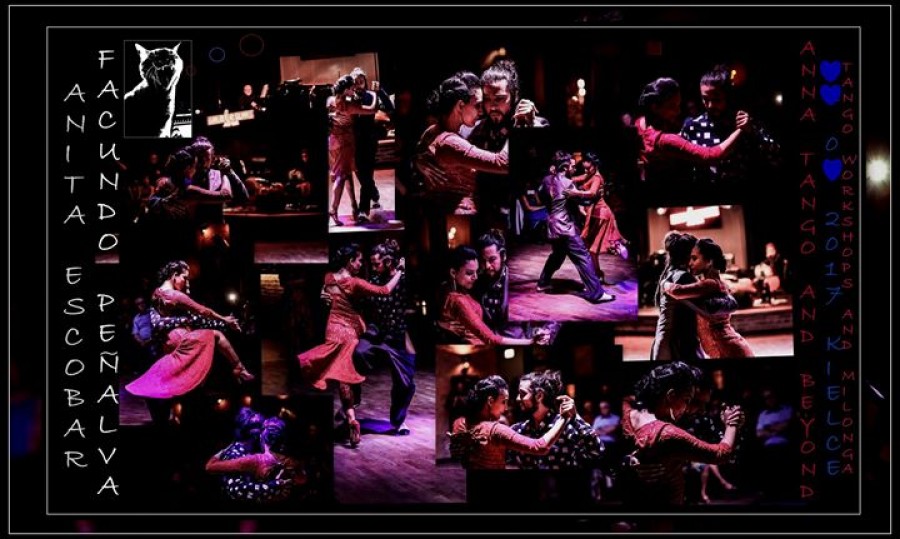 Description
Drodzy Zainteresowani i Zdecydowani w tangu zabujani ;-)

w związku z Waszym gorącym jak cała Polska na przełomie lipca i sierpnia serdecznym utyskiwaniem, aby termin tego tangowego spotkania z zaproponowanego 12.08.2017 zmienić na dalszy ze względu na Wasze długoweekendowe wyjeżdżanie, nieobecność i żal, że nie wszyscy się spotkamy... - kombinujemy nowe opcje, ustalamy - termin deczko przesuwamy!
Następny możliwy termin proponowany to 16.09.2017 - prosimy Was o daty zapisanie, zarezerwowanie, zaplanowanie! (jest jeszcze opcja możliwa, że wyjdzie nam termin 23.09.2017 ze względu na kwestie lokalowe - jeszcze będziecie na bieżąco doinformowywani!

Przesyłając pozdrowienia i serdeczności, Facundo z Anitą już szykują dla Nas mnóstwo wspaniałości! ;-)

_____________________________________________________

Kolejne WARSZTATY i MILONGA z cyklu TANGO AND BEYOND w Kielcach.

Tym razem serdeczne wakacyjne zaproszenie na intensywne warsztaty tanga argentyńskiego i na gorącą milongę z udziałem znakomitych gości Anita Escobar i Facundo Peñalva - piękni, uśmiechnięci i pełni energii, oboje pochodzą z Argentyny. Pasjonaci tanga argentyńskiego z krwi i kości! Obecnie mieszkają i uczą tanga argentyńskiego w Polsce - w Krakowie z powodzeniem wspólnie prowadzą Estudio Tango Arrabal Szkołę Tanga Argentyńskiego. Organizatorzy tradycyjnej Milongi Arrabalera w Krakowie
Zaangażowani również w tangowe akcje modowe... ;-)

Kto chętny na warsztaty i wspólny wieczór taneczny z pokazem? ;-)

Szczegóły już wkrótce.
---
EVENT DETAILS
Location:

Kraków, Poland

Event dates:

From: Saturday, 16 September 2017 - To: Saturday, 16 September 2017

Location:

Kraków, Poland

Event dates:

Event Starts: Saturday, 16 September 2017
Event Ends: Saturday, 16 September 2017
---
---
Reviews
Go back