SEMINARIO E STAGE
con FEDERICO MORENO y CATHERINE BERBESSOU
Ratings
Have you been to this event? Let other tangueros know what you think by rating it! Just click on the percentage bars. And, if you feel like providing further details, feel free to drop a few lines at the comments section.
SEMINARIO E STAGE
SEMINARIO E STAGE
con FEDERICO MORENO y CATHERINE BERBESSOU
con FEDERICO MORENO y CATHERINE BERBESSOU
50
out of
100
with
4
ratings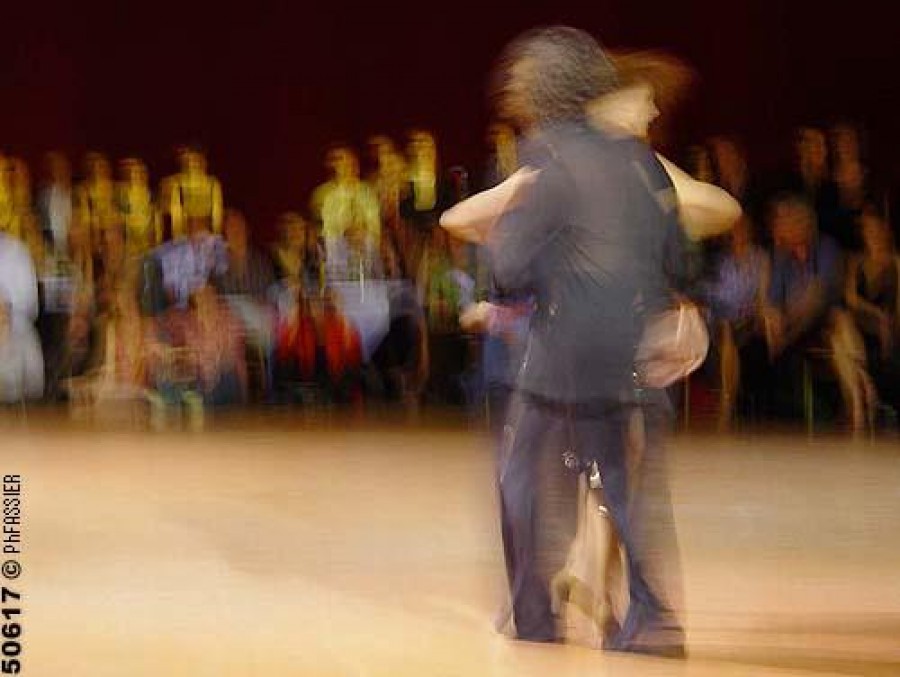 Description
Nuovo appuntamento con i Maestri Federico Moreno e Catherine Berbessou con una nuova formula: seminario di otto ore rivolto ad un livello avanzato (min. 6 anni di studio) e uno stage di quattro ore per un livello intermedio (min.3 anni di studio).
Tema seminario: "Peso indiretto con riferimento alla struttura e cadenza musicale"
Tema stage: "diverse posizioni e soluzioni del giro".
Il seminario è limitato a solo 15 coppie e il costo è di euro 160.00 mentre quello dello stage è di euro 80.00.
Orario delle lezioni:
sabato e domenica 11.30 13.30 /15.30 17.30 seminario (previsto pranzo al sacco a progetto tango);
sabato e domenica 17.45 19.45 stage intermedio.
Sono previste due serate di milonga nella sede "allargata" su due sale di progetto tango rovereto:
Sabato 9 aprile ospite LUIGI FELISATTI e domenica 10 NICO PORTIOLI.
Esposizione nuova collezzione MADAME PIVOT.
Si ricorda che per partecipare agli stage e milonga è necessaria la tessera associazione, che se non possiedi o non hai rinnovato potrai effettuare sul posto.
Le iscrizioni sono aperte.
---
EVENT DETAILS
Location:

Sega, Italy

Event dates:

From: Saturday, 09 April 2016 - To: Sunday, 10 April 2016

Location:

Sega, Italy

Event dates:

Event Starts: Saturday, 09 April 2016
Event Ends: Sunday, 10 April 2016
---
---
Reviews
Go back