Summer Tango Treat 2017 The Ways of Tango
Be yourself.
Ratings
Have you been to this event? Let other tangueros know what you think by rating it! Just click on the percentage bars. And, if you feel like providing further details, feel free to drop a few lines at the comments section.
Summer Tango Treat 2017 The Ways of Tango
Summer Tango Treat 2017 The Ways of Tango
Be yourself.
Be yourself.
50
out of
100
with
4
ratings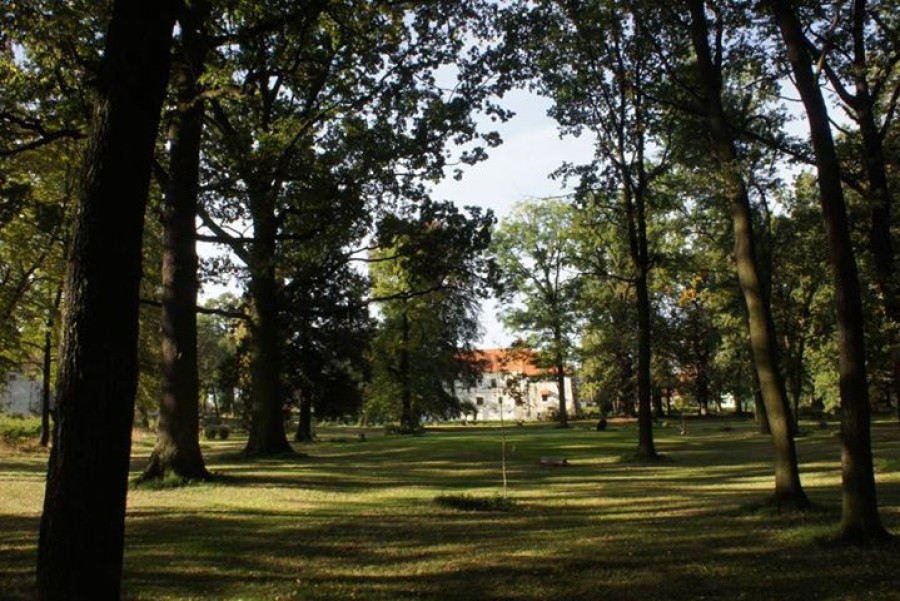 Description
Save the date! August 14th-20th, 2017

http://summertangotreat.com/

*REGISTRATION IS OPEN *
In a new magic place !!!!

THE WAYS OF TANGO

Join us in our new journey in Tango!
In dance, like in life, … it doesn't matter where you start,
or where you arrive, but rather how you do it.
What matters in tango is how you move in space.
Dance is motion you create!

(Childcare during class hours will be available)
WHO:
Solange Chapperon & Gustavo Colmenarejo - tango teachers
Gaia Pisauro & Leandro Furlan - tango teachers
Francesco Cieschi - DJ and "tuttofare"
Julian Elizari - - Contact teachers
Jacobo Rodriguez - Yoga
Tommaso Risieri - PR
Nicolas Sastriani - massage

WHERE:
The castle was once a Prince-Bishop of Wroclaw's private palace and dates from around 1300. There are frescoes, glorious Renaissance painted ceilings, and graffiti. The working chapel has an impressive baroque altar-piece, recently restored.
The castle is undergoing a restoration project and there is always some work going on. They do their best to preserve as much of the ancient fabric as possible. This is an opportunity to see craftsmen at work on an important historic building.
Set in a private park with magnificent, mature trees, a grass tennis court and swimming pond, the surrounding countryside is glorious, with both flat and steep terrain for biking hiking, riding, adventure and relaxing activities. It's a wonderful place for children (the owner very friendly English-Polish Family has six of them!).
A car gives you independence, otherwise we shop every day and can take our guests to the town. Otmuchow (6 km) for provisions, or to the next village, Kałków (2 km – and we can lend you a bicycle).
Guests can usually find organic vegetables available and eggs from the castle garden. Local honey, milk, butter, venison, wild boar, home-made bacon or sausages can be bought in the village. Chickens, geese, turkeys, guinea fowl and sheep wander freely around the castle.
The castle is located between Prague, Berlin and Krakow.
The nearest airport is Wroclaw, a 75 minute drive. In a car, it is 5 hours from Vienna, Bratislava or Warsaw, 4 hours from Berlin, 3.5 hours from Krakow, Prague and Dresden. There are Trains and Buses from Wroclaw, Katowice and Krakow. We can meet you at Nysa station. It is an ideal place from where to experience the Polish and Czech countryside.
---
EVENT DETAILS
Location:

Otmuchów, Poland (view map)

Event dates:

From: Monday, 14 August 2017 - To: Sunday, 20 August 2017

Location:

Otmuchów, Poland (view map)

Event dates:

Event Starts: Monday, 14 August 2017
Event Ends: Sunday, 20 August 2017

Number of Participants:

100 dancers

Milonguero Ticket Price - Includes all milongas:

100 EUR - Euro Member Countries

Number of Participants:

100 dancers

Milonguero Ticket Price - Includes all milongas:

100 EUR - Euro Member Countries

Is registration required prior to the event?

Recommended - Tickets might be available at the door

Registration Opens:

Saturday, 25 February 2017

Registration Closes:

Monday, 14 August 2017

Is registration required prior to the event?

Recommended - Tickets might be available at the door

Registration Opens:

Saturday, 25 February 2017

Registration Closes:

Monday, 14 August 2017

Accommodation:

Yes

Beverages:

Yes

Transfer:

Yes

Massage:

Yes

Accommodation:

Yes

Beverages:

Yes

Transfer:

Yes

Massage:

Yes

Website

Facebook:

Website

Facebook:
---
EVENT ORGANISER
Map
Otmuchów, Poland
Pin icons from Medialoot
---
---
Reviews
Go back