INTERNATIONAL TABOE TANGO CAMP IN AUSTERLITZ NETHERLANDS
Tango is just the beginning ...
Ratings
Have you been to this event? Let other tangueros know what you think by rating it! Just click on the percentage bars. And, if you feel like providing further details, feel free to drop a few lines at the comments section.
INTERNATIONAL TABOE TANGO CAMP IN AUSTERLITZ NETHERLANDS
INTERNATIONAL TABOE TANGO CAMP IN AUSTERLITZ NETHERLANDS
Tango is just the beginning ...
Tango is just the beginning ...
50
out of
100
with
4
ratings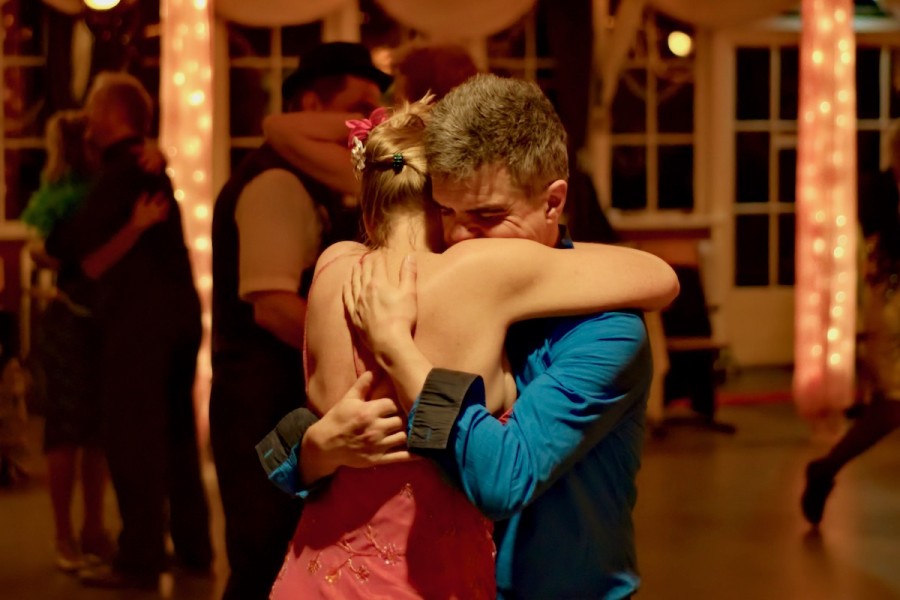 Description
INTERNATIONAL TABOE TANGO CAMP IN AUSTERLITZ (NL)
16 – 22 July 2023
Living & dancing for a short week in the nature in our temporary tango-village. A friendly & inclusive event – ca. 65 workshops to choose from freely
Around 150 dancers & many teachers – role balanced – inventive workshops – extra seminar – bodywork – gatherings – sharings – tango-rituals & suprises – a wide variaty of music from traditional to more alternative nights – 'all in' price just choose what you like.
OUR MISSION
We cherish values such as authenticity, diversity, openness and personal growth. Taboe is a place with many layers: with depth & lightness, joy & silence, trust & challenge. Surrounded by the silent forest and warm-hearted dancers, we make sure that you can feel at home, be open, make new discoveries, rich experiences and leave nourished. We offer a free of choice program (without outside visitors) with many gatherings, milongas, sharing groups, special nights, tango-games.

Our teachers & helpers team is transmitting this mission. Their workshops are addressing all facets of the tango dance: technique, musicality, intimacy, creativity and awareness. To nourish a healthy tango community we support diversity in the level of dancers, ages and dance and music styles.
TEACHERS TEAM
Sigrid van Tilbeurgh & Maria Filali, Adeline Ireland & Rafael Busch, Natalia Agüero & Agustin Venturino, Lucas Malec, Paras Saghi & Paul Vossen
EXTRA SEMINAR BY SIGRID VAN TILBEURGH & MARIA FILALI
3 workshops, 16 July at the Camp Site, € 85,-
VIDEOS CAMP
Watch our Tangoatelier Youtube Channel for all Taboe Camp videos.
PRICES
€ 665,- ALL IN (all program with bed & food in 4 p. rooms)
€ 475 ,- (all program, but without bed & food)
… and more options possible …
BOOKING OPEN
From 5 Feb. 11:00. Use this link
Single bookings are welcome, but they get on a waiting list until we find a virtual partner - for a good roll balance in the milongas. If you register as double roler we expect you to dance 50-50% in both roles in the milongas.
Paras & Paul
www.tangoatelier.nl
---
EVENT DETAILS
Location:

Woudenbergseweg, Austerlitz, Netherlands (view map)

Event dates:

From: Sunday, 16 July 2023 - To: Saturday, 22 July 2023

Location:

Woudenbergseweg, Austerlitz, Netherlands (view map)

Event dates:

Event Starts: Sunday, 16 July 2023
Event Ends: Saturday, 22 July 2023

Number of Participants:

150 dancers

Milonguero Ticket Price - Includes all milongas:

665 EUR - Euro Member Countries

Number of Participants:

150 dancers

Milonguero Ticket Price - Includes all milongas:

665 EUR - Euro Member Countries

Is registration required prior to the event?

Required - No tickets at the door

Registration Opens:

Sunday, 05 February 2023

Registration Closes:

Friday, 14 July 2023

Is registration required prior to the event?

Required - No tickets at the door

Registration Opens:

Sunday, 05 February 2023

Registration Closes:

Friday, 14 July 2023

Accommodation:

Yes

Beverages:

Yes

Transfer:

No

Massage:

Yes

Accommodation:

Yes

Beverages:

Yes

Transfer:

No

Massage:

Yes

Website

Facebook:

Website

Facebook:
---
EVENT ORGANISER
---
Map
Woudenbergseweg, Austerlitz, Netherlands
Pin icons from Medialoot
---
---
Reviews
Go back