Tango Holiday Valencia
Ratings
Have you been to this event? Let other tangueros know what you think by rating it! Just click on the percentage bars. And, if you feel like providing further details, feel free to drop a few lines at the comments section.
Tango Holiday Valencia
Tango Holiday Valencia
50
out of
100
with
4
ratings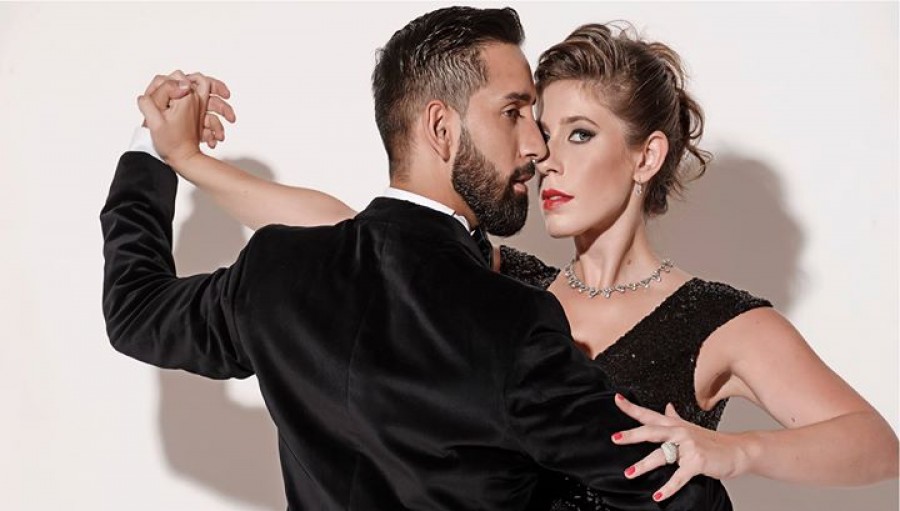 Description
From the 16th till the 23rd of July 2018 Dancetourist/Danceholidays presents in cooperation with Stefania Colina & Juan Martin Carrara and Lorena de Miranda Serra & Jory Raimo from Alma de Tango a Tango holiday to Valencia, Spain.

An entire week full of sun, sea, fun and loads of Tango!
Therefore we're excited and very proud to announce that Stefania Colina & Juan Martin Carrara and Lorena de Miranda Serra & Jory Raimo will make their appearance and provide us with fantastic Tango workshops and shows throughout the week.
During a Tango holiday we see our holidaymakers showing real improvement in their technique quite quickly. But of course is such progression possible because you go to bed with Tango and get up with Tango again!
Every day after breakfast and before dinner our Tango professionals will provide an outstanding workshop.
In addition to that we'll arrange a Tango salon every evening in the hotel or we'll take a trip to the city to attend some wonderful Spanish milongas.
During the week we'll also have a day off from all the classes.
This day can entirely be spend how you see fit. It's your vacation! Quality relaxing time on the magnificent beach or strolling into the beautiful city of Valencia to get a good taste of the stunning cultural heritage. It doesn't matter, as long as you enjoy yourself!
The Tango holidays by Alma de Tango are well-known for their extremely friendly, relaxed, open and casual
ambiance. In the middle of it all is the seductive and sensual Tango.
Besides enthusiastically undergoing workshops and experiencing the passionate dance of Tango we most certainly value cozyness and having fun with one another.
Let's be honest, a holiday without fun isn't a holiday at all.
Each time we're delighted and flattered to notice that several holidaymakers sign up to join us every year so they can enjoy this extraordinary entertaining and unforgettable journey once again to the fullest.

Prices start from € 639,- p.p.
---
EVENT DETAILS
Location:

Valencia, Spain

Event dates:

From: Monday, 16 July 2018 - To: Monday, 23 July 2018

Location:

Valencia, Spain

Event dates:

Event Starts: Monday, 16 July 2018
Event Ends: Monday, 23 July 2018
---
---
Reviews
Go back