Tango Con Amigos 2 Stavanger konserthus
Ratings
Have you been to this event? Let other tangueros know what you think by rating it! Just click on the percentage bars. And, if you feel like providing further details, feel free to drop a few lines at the comments section.
Tango Con Amigos 2 Stavanger konserthus
Tango Con Amigos 2 Stavanger konserthus
50
out of
100
with
4
ratings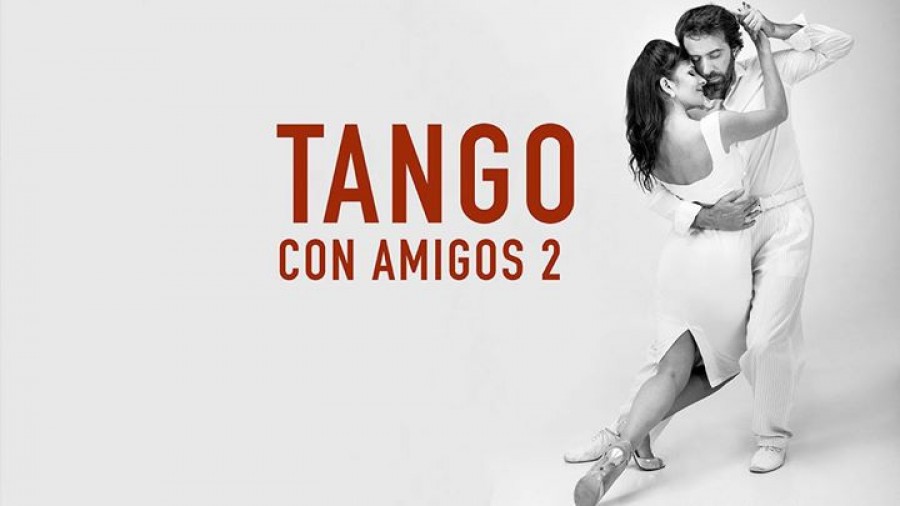 Description
Gled deg til en sensuell, glohet og morsom aften når fantastiske Per Arne Glorvigen gjester oss med et 10 manns-stort internasjonalt ensemble med det enestående danseparet Pablo Inza og Sofia Saborido fra Argentina i spissen.

I forestillingen, som har hatt stor suksess både på Operaen i Oslo og Grieghallen i Bergen, er det duket for tangoens magi.

Tango er litt som opera. Her smelter poesi, kammermusikk, sang og dans sammen til et fyrrig, latinsk felleskunstverk. Denne kvelden tar vår internasjonale tangomester, Per Arne Glorvigen, publikum gjennom bandoneonets forunderlige reise. Fra tyske menighetshus på 1800-tallet går turen videre til de livlige bordellene, barene og dansehallene i Buenos Aires tidlig på 1900-tallet, før den kulminerer med Astor Piazzollas fornyelse av sjangeren, som nå har fått plass i dagens konsertsaler.

Medvirkende:
Per Arne Glorvigen, bandoneon
Pablo Inza og Sofia Saborido, dans

Musikere fra Tango for 3 og fra Operaorkestret:
Sverre Indris Joner, piano
Steinar Haugerud, kontrabass
Bjarne Magnus Jensen, fiolin
Mari Birgitte Bølgen Halvorsen, fiolin
Aine Suzuki, bratsj
Maria Alejandra Conde Campos, cello

Special guest stars:
Svensk baryton Ludvig Lindstrôm som har vært med Glorvigen blant annet på konsertene i Operaen med stor suksess. Dessuten Stavangers egen Nils Henrik Asheim (orgel).

Tekster: Homero Expósito og Kjartan Fløgstad. Arr. ICMF og Bandonarun

Pressen om tidligere Glorvigen-opptredener:
"Wizard of the buttons"
– The Times

"Delicate and vital command of the bandoneon"
– New York Times

"Tango as it should be"
– Buenos Aires Herald om Tango for 3/Glorvigen

Mer å oppleve: bandoneonutstilling, tangomeny og dans!

Hele denne lørdagen står i tango og bandoneonets tegn.

I foajeen vises en omfattende bandoneonutstilling. Instrumentene er i Olaf Gjerløw Aasland private eie, og han vil også være til stede og fortelle om instrumentene i et eget foredrag. Det blir også dans i foajeen og en egen tangomeny i restauranten Spiseriet. Mer om dette kommer etter hvert.
---
EVENT DETAILS
Location:

Stavanger, Norway

Event dates:

From: Saturday, 27 October 2018 - To: Saturday, 27 October 2018

Location:

Stavanger, Norway

Event dates:

Event Starts: Saturday, 27 October 2018
Event Ends: Saturday, 27 October 2018
---
---
Reviews
Go back