TANGO HOLIDAYS LAGO MAGGIORE SUMMER 2021
International tango holidays in the splendid Lago Maggiore area. Open-minded, relaxed but respecting the traditions.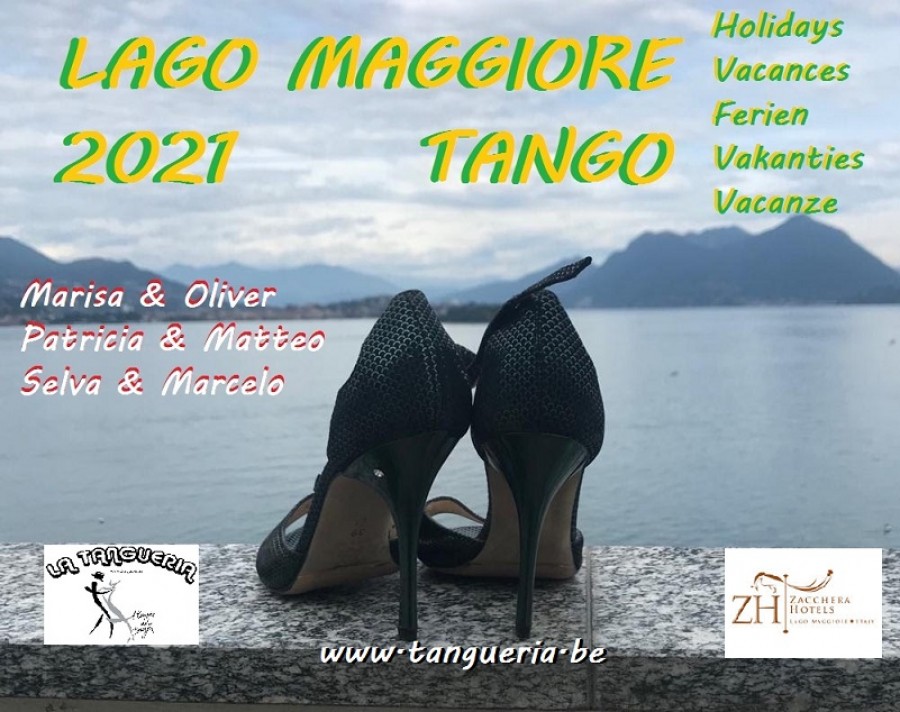 Our tango holidays are renown for the good atmosphere created by a big variety of multilingual participants, the quality of the teachers, the authentic, stylish hotels, where you can actually "breathe" a tango atmosphere like in the golden age. We focus on a balanced cocktail of learning, dancing, visiting the area, relaxing, spending time with tango friends, enjoying the lake, the beach and the pool, always at a friendly price.
Teachers week 1: Patricia Hilliges & Matteo Panero + Marisa van Andel & Oliver Koch
Teachers week 2: Selva Mastroti & Marcelo Ramer + Marisa van Andel & Oliver Koch

All details: http://www.tangueria.be/tangoholidays2021/
https://www.facebook.com/tangoholidayslagomaggiore/
---
EVENT DETAILS
Location:

Via Baveno, Stresa, Province of Verbano-Cusio-Ossola, Italy (view map)

Event dates:

From: Saturday, 24 July 2021 - To: Saturday, 07 August 2021

Location:

Via Baveno, Stresa, Province of Verbano-Cusio-Ossola, Italy (view map)

Event dates:

Event Starts: Saturday, 24 July 2021
Event Ends: Saturday, 07 August 2021

Number of Participants:

100 dancers

Milonguero Ticket Price - Includes all milongas:

1020 EUR - Euro Member Countries

Number of Participants:

100 dancers

Milonguero Ticket Price - Includes all milongas:

1020 EUR - Euro Member Countries

Is registration required prior to the event?

Required - No tickets at the door

Registration Opens:

Friday, 23 April 2021

Registration Closes:

Friday, 23 July 2021

Is registration required prior to the event?

Required - No tickets at the door

Registration Opens:

Friday, 23 April 2021

Registration Closes:

Friday, 23 July 2021

Accommodation:

Yes

Beverages:

Yes

Transfer:

No

Massage:

No

Accommodation:

Yes

Beverages:

Yes

Transfer:

No

Massage:

No

Website:

Facebook:

Website:

Facebook:
---
EVENT ORGANISER
More from Marisa van Andel:
---
Map
Via Baveno, Stresa, Province of Verbano-Cusio-Ossola, Italy
Pin icons from Medialoot
---
---
Questions? - Leave a Comment
Go back