Bristol Tango Weekender - 2nd Edition
A fun weekend of workshops, dancing, performances and much more in an iconic setting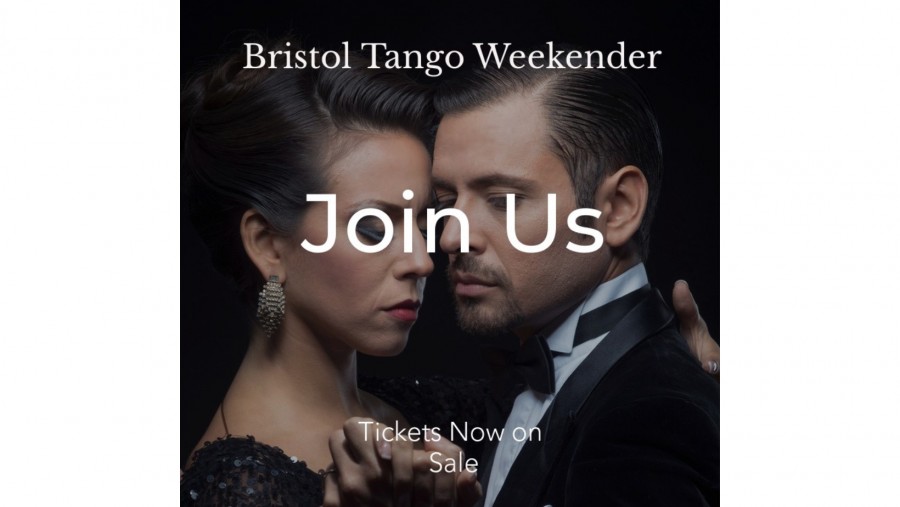 Following the sell-out event last year, this October Connect Tango Bristol will be welcoming again U.K.'s favourite couple, the maestros Neri Piliu and Yanina Quiñones! Plus one of the hottest couples performing at the Buenos Aires milonga and show circuit, maestros Ariel Leguizamon and Yesica Esquivel!
There will be more milongas, more workshops, more tango, Argentinean Folklore and many Argentine culture related activities!
Tickets now available on website. 
---
EVENT DETAILS
Location:

Bristol, UK (view map)

Event dates:

From: Friday, 20 October 2023 - To: Sunday, 22 October 2023

Location:

Bristol, UK (view map)

Event dates:

Event Starts: Friday, 20 October 2023
Event Ends: Sunday, 22 October 2023

Number of Participants:

200 dancers

Milonguero Ticket Price - Includes all milongas:

18 GBP - United Kingdom Pound

Number of Participants:

200 dancers

Milonguero Ticket Price - Includes all milongas:

18 GBP - United Kingdom Pound

Is registration required prior to the event?

Recommended - Tickets might be available at the door

Registration Opens:

Sunday, 16 April 2023

Registration Closes:

Sunday, 15 October 2023

Is registration required prior to the event?

Recommended - Tickets might be available at the door

Registration Opens:

Sunday, 16 April 2023

Registration Closes:

Sunday, 15 October 2023

Accommodation:

No

Beverages:

Yes

Transfer:

No

Massage:

No

Accommodation:

No

Beverages:

Yes

Transfer:

No

Massage:

No

Website:

Facebook:

Website:

Facebook:
---
EVENT ORGANISER
Facilitate and organise exciting Argentine tango events in Bristol
More from Connect Tango Bristol:
---
---
Questions? - Leave a Comment
Go back