El Palacio Encuentro Milonguero
Encuentro Milonguero South of France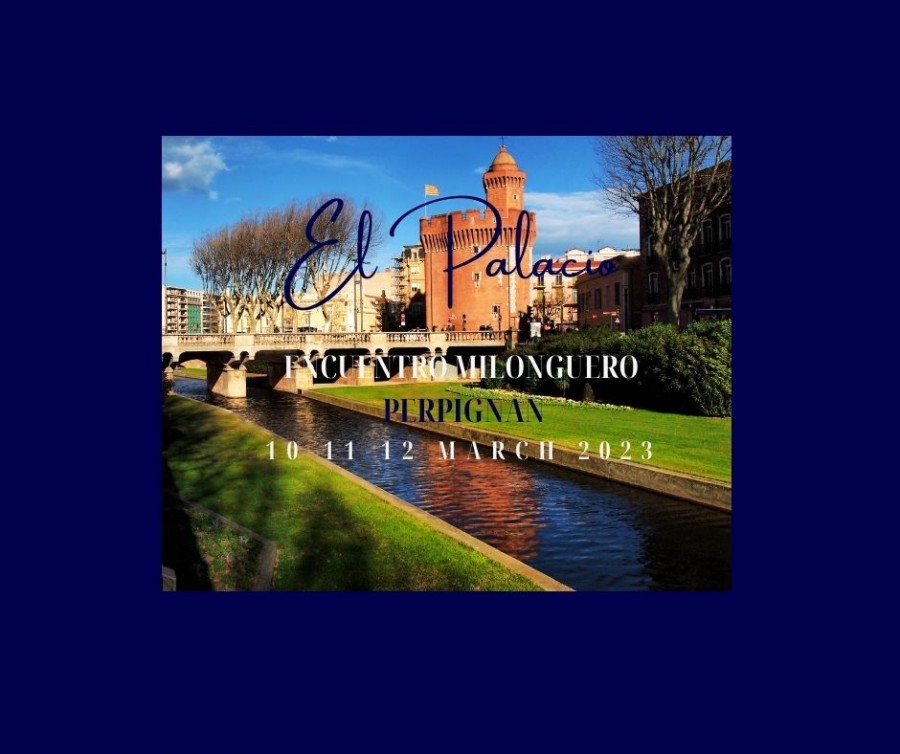 A new experience for close embrace' lovers looking for something new within the world of Encuentros de Tango.
We welcome you to the Palais des Congress in the Catalan city of Perpignan, South of France. This international event will be held on the on the top floor of the Palais in the Salle Panoramique with its wooden dance floor and privileged views of the town. We have carefully selected international Tango DJs known for their unique musical constructions and their desire to make us all dance: Michele Sottocasa (IT), Marta Silvestre (PT), Alain Gely (FR), Gaspare Gibaldi 5IT) and Daniel Esteve (FR).
We will ensure that the traditional codes are respected throughout the event: cabaceo, ronda, permission to enter the ronda, placement.  Our main wish is that you experience unforgettable dancing moments so that you leave thinking already of a return. 
So, come... Aqui se Baila El Tango. 
---
EVENT DETAILS
Location:

Perpignan, France (view map)

Event dates:

From: Friday, 10 March 2023 - To: Sunday, 12 March 2023

Location:

Perpignan, France (view map)

Event dates:

Event Starts: Friday, 10 March 2023
Event Ends: Sunday, 12 March 2023

Number of Participants:

160 dancers

Milonguero Ticket Price - Includes all milongas:

120 EUR - Euro Member Countries

Number of Participants:

160 dancers

Milonguero Ticket Price - Includes all milongas:

120 EUR - Euro Member Countries

Is registration required prior to the event?

Required - couples only

Registration Opens:

Saturday, 01 October 2022

Registration Closes:

Friday, 21 October 2022

Is registration required prior to the event?

Required - couples only

Registration Opens:

Saturday, 01 October 2022

Registration Closes:

Friday, 21 October 2022

Accommodation:

No

Beverages:

Yes

Transfer:

No

Massage:

No

Accommodation:

No

Beverages:

Yes

Transfer:

No

Massage:

No
---
EVENT ORGANISER
Map
Perpignan, France
Pin icons from Medialoot
---
---
Questions? - Leave a Comment
Go back