Festival Tango de Crest - France 1st session
Tango, holiday, sun and river bathing... joyful workshops, great Milongas in a gorgeous place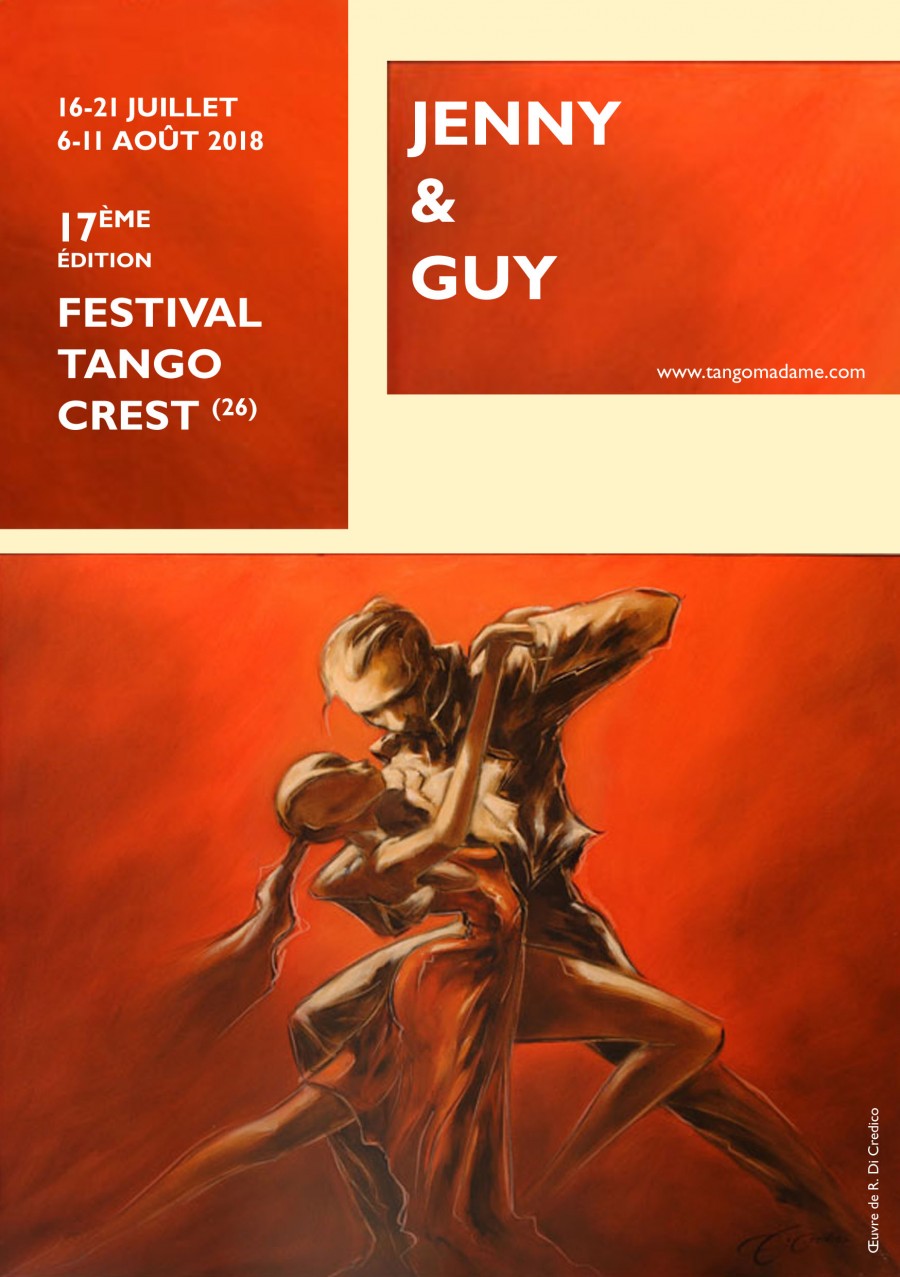 16-21 July, 17th Crest Tango Festival in the Rhône Valley, South France. Nice and touristic area. 6 days with varied workshops and Milongas. Live music, Concert and Show. More like a Tango Holiday....
Maestros: Alejandra Heredia & Mariano Otero, from Madrid, and Jenny & Guy, Tango Madame, France. Workshops every day from 11 to 19:30, offering a variety of themes. Milongas every evening and final Milonga Saturday 21/07 with Orchestra "La Marca Tango Cuarteto" and show.
The classes and Milongas take place in a beautiful semi open 200 sqm Kiosque in a park... which will welcome you and make you feel like having a siesta on the grass under the trees... between two classes. The river is nearby, and you will be able to freshen up in the water.. before going back to work (tango of course)...
---
EVENT DETAILS
Location:

26400 Chemin du Petit Saint-Jean, Crest, France (view map)

Event dates:

From: Monday, 16 July 2018 - To: Saturday, 21 July 2018

Location:

26400 Chemin du Petit Saint-Jean, Crest, France (view map)

Event dates:

Event Starts: Monday, 16 July 2018
Event Ends: Saturday, 21 July 2018

Number of Participants:

180 dancers

Number of Participants:

180 dancers

Is registration required prior to the event?

Recommended - Tickets might be available at the door

Registration Opens:

Thursday, 01 March 2018

Registration Closes:

Saturday, 14 July 2018

Is registration required prior to the event?

Recommended - Tickets might be available at the door

Registration Opens:

Thursday, 01 March 2018

Registration Closes:

Saturday, 14 July 2018

Accommodation:

No

Beverages:

Yes

Transfer:

No

Massage:

Yes

Accommodation:

No

Beverages:

Yes

Transfer:

No

Massage:

Yes
---
EVENT ORGANISER
More from Jenny Faugier Guy Marrec:
---
Map
26400 Chemin du Petit Saint-Jean, Crest, France
Pin icons from Medialoot
---
---
Questions? - Leave a Comment
Go back